6 steps to boat ownership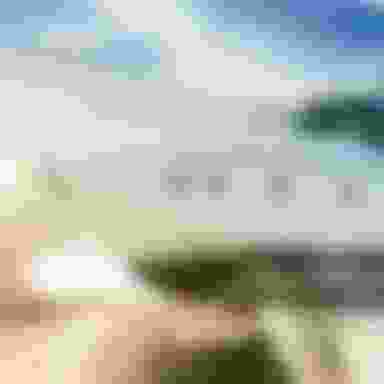 If buying a boat is on your to-do list this spring—congratulations! For many people, boat ownership is the passage to freedom and lots of great memories found on the open water. Purchasing a boat, however, can be daunting. Use these six steps from boats.com to help simplify the process…
STEP 1 - Choose your boat type. Consider where and how you will use the boat and then take time to conduct research to find the model that will support your planned activities, tastes and budget. Some questions to consider:
Do you want a boat that you can trailer to and from the water?

Do you want to entertain guests or do a lot of overnighting?

Do you have kids, and will you waterski and wakeboard?
STEP 2 - Start shopping. The place to begin is online. Compare models, prices and take virtual tours from the comfort of your home. With so many boats to choose from, it's important to weed out those that may be a letdown. Boats.com offers this advice:
Compare photos between similar boats to see what isn't mentioned on a particular listing.

Compare highlights between listings to see what's part of a stock dealer equipment list and what's different about each particular boat.

If the boat is listed with a dealer, glance through the rest of the offerings to get a feel for the overall business.

Beware of boats that include a lot of features you won't use or will have to replace, such as outdated electronics.
STEP 3 - Determine if you want to buy new or used. You'll find a variety of price points, but understand that you can often get used boats in great condition for much less. However, while buying used saves money upfront it also means no manufacturer's warranty… which can amount to repair costs out of pocket.
STEP 4 - Check out your boats of interest. Once you have a list of your top picks, go check them out in person. This could mean going to your neighborhood marina or dropping by a boat show booth. While onsite, conduct a thorough inspection. It can be helpful to bring an unbiased boat-owning friend who can offer an objective view. Make sure you also insist on a sea trial if you are serious about purchasing.
STEP 5 - Line up your financing and insurance. Once you are ready to buy a boat that fits your criteria and your budget, you'll need to get your financing in line. Be sure to shop for the best possible rates and avoid using credit cards and home equity to purchase. If you think you will need to access this type of credit, put your purchase on hold until you can use lower-interest financing and have a decent down payment. You will also need to purchase insurance and may need to pay for a professional marine surveyor to provide a survey to your insurance company.
STEP 6 - Close the deal. Buying a boat can be very emotional, so it's important to do your homework when negotiating price, completing the paperwork, and lining up financing and insurance. Once you have verified everything to your satisfaction, it's time to close the deal!
Buying a boat is a serious undertaking and can be a major expense. Following these steps will help you be more prepared for the process.
Back to issue